Listening to: Born this way- Lady Gaga.
So its fair to say that I am in love with Lady Gaga. Shes a strong, confident, inspirational woman (whos is super attractive); so what is there not to love. So how can I not be envious of her amazing 'Born this way" jacket.
My boyfriend lives in his denin jacket (be in sun or rain) and after several months- more like nearly a year- my jacket has be seriously mistreated. I've worn it only a handful of times always leaving it in my car and forgetting about it for weeks. So why not customise it?
And it appears I'm not alone in loving customised denin.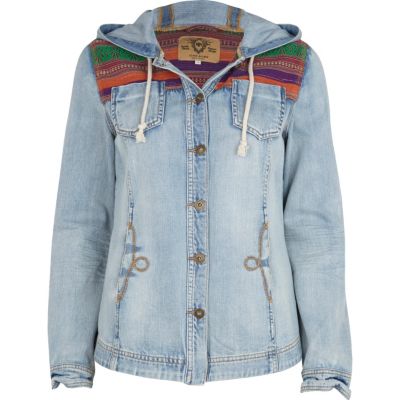 (The jackets are for sale
here,
here
,
here
and
here.
)
I'm looking foward to the next few days, does anyone else look foward to their ideas turning into reality?
Wish me luck!
Jodie x