Yesterday I spent with my friend April filled with gossip, srabble, and a brie and mango chutney pannini. Plus we've planned a holiday- in October we are both going back to Egypt!! Now to save and find the perfect swim suit.
This is what I wore- comfy and warm.
p.s. it was insanely windy taking these photos and my tripod actually hit the deck at one point which explains the slightly wonky photos.
Dungarees: Primark
Tee: Topman
Hoodie: Primark
Tote bag: Boohoo at LFW
I've been obsessed with buying a pair of dungarees for a while now searching through every charity and vintage shop I could find for a pair in my size to no avail. Now they're "in" for s/s 13 my time had come. I spotted these walking through Primark and tried them on then and their in the middle of the store over my tee and skirt. I've had a few verses of "Cone on Eileen" sung at me but I love them. They're just the right amount of baggy and perfect turned up. A good way to spend my last agency pay.
I was lusting over this pair from
Daisy Street
but weren't available in my size :(
I like the baggy versions of the dungarees and these from Topshop look perfect, there was a time where I only wore denim from
Topshop
and I've tried these on and they're great. Equally are these from
River Island.
Basically it's a VERY hard task choosing between them and in the end Primark only won on price (at £17 I couldn't say no).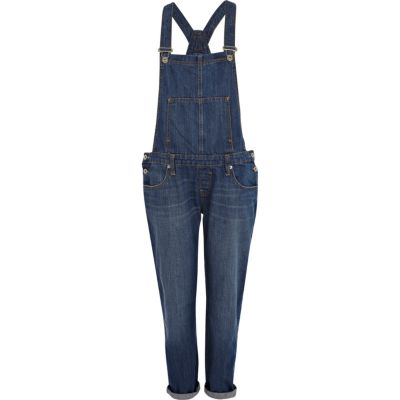 I paired my dungarees for warmth with a tee I tied into a crop, my beanie (which refused to stay on my head properly) and my very worn pair of short drown DMs I bought from a charity shop. They're just in the edge of falling apart (if DMs can ever actually die they're so hard wearing) but until then I'm wearing them.
I STILL haven't found my favourite Kiss of Life lipstick but I'm really liking this coral one. It's really growing on me as its SO bright and really stands out. Plus I keep telling myself I have a lot of beautiful lipsticks so I shouldn't miss it.
Jodie x
P.s. you might notice the different title- I used song words as titles as I lacked inspiration. But I'm feeling generally more inspired at the moment (and on a massive No Doubt binge) so the titles are likely to be different from now, although I'm sure the songs will be back when they inspire me.