Ask any girl in the 90s who she wanted to be and she would have said "a Spice Girl", me included. One holiday I even preformed a mined performance with some friends as Scary Spice (it was the hair), but dreamed of being Ginger. Ironically know I'm more suited to Ginger Spice I would quite fancy being Scary :)
Even after seeing the in concert where they totally knew I was attending I was never asked to be the 6th member. I'm still waiting.
Even if you wasn't a fan of their music you would have been blind to miss their shoes- Flatforms everywhere! Most noticeably they often wore Buffalo boots.
I never owned a pair in the 90s but I loved my GoGo shoes (white Velcro flatform sandles with a big squishy logo). To me I was a Spice Girl (maybe more Baby Spice but a Spice non the less).
When this flatform trend emerged last year I was quick to jump on the wagon. Buying my
polka dot ASOS sandals
was a dream come true! Being a shoe horder I actually find it difficult to justify buying more (I own a LOT) but I couldn't resist buying two pairs of creepers (I convinced myself I was a Teddy Boy in the 50s) and my much over worn
leopard Office flatforms.
But I still longed for 90s nostalgia.
When Office started selling the re-issued Buffalo Boots I HAD to have them, but so did the rest of the world. By the time I saved enough to afford them my size was gone! I felt like my Spice Girls dream had been ripped away from me.
Until recently I scoured the net with no luck, every pair I bidded for on eBay was ripped from my grasp. But now they are mine!!
I am beyond happy they're now part of my life! They're a little worn but for something 20 years old they're amazing! The sole is unbelievable! Even the laces (which the seller stated as "over worn") have tons if life left :)
I had to wear the asap so this isn't my ideal look (I'm thinking "Goth Spice") but it will probablybe one if their most worn looks, paired with my favourite tee from Redrock, my oversized denim, disco pant dupes and my beautiful Ragged Priest Beanie (to hide my messy hair).
Oversized Denim Jacket: Charity Shop (similar here)
Boots: Vintage Buffalo Boots
Bag: Gift
Obviously I'll be rude if I kept them all for myself so here are some eBay links currently selling buffalo boots in good condition (
here
and
here
), plus you can buy them new
here
, and
here
. But if your thinking of a pair a little different
these
,
these
and
these
are my favourite search results (particularly the fushia version).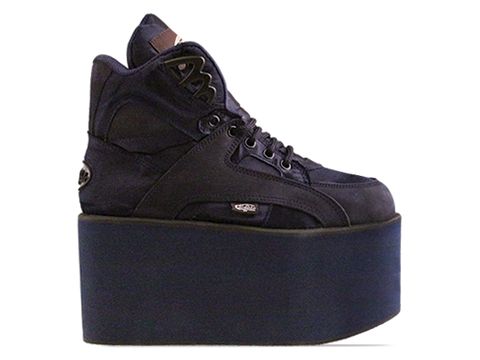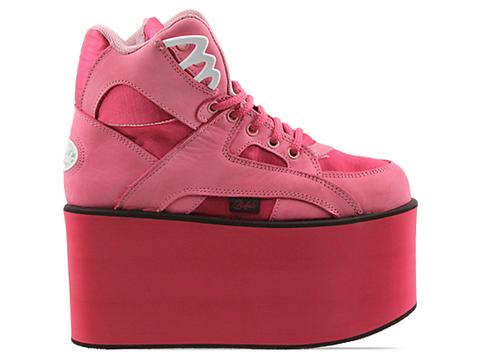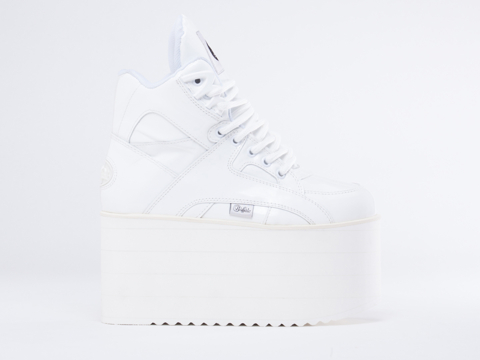 This is another attempt at a shoot by me and Chris but it was getting really quite dark so we struggled getting good shots on our walk. FYI this bridge scares me I'm always convinced it's going to fall down ad it's so old. I'm squealing leaning on that fence.
Jodie x
P.S. I apologise for the amount of waffle in this post but once I started typing I couldn't stop.