I've just got back from my first ever blogger event and I'm in love! Thank you Gogo Philip. I'll write up a post very soon (hopefully tomorrow) as soon as I can rearrange my thoughts.
It's times like this where I want to blog but can't get the words out of my head properly that I'm glad I write up half my posts in advance (usually just adding in the waffle later).
Bag: River Island
How awesome is
this vest
! As soon as I saw it on
Jenny's blog
I had to have it.
The slogan itself is perfect (I'm one step colder to getting "oh my goth" ,to replace the usual "oh my God") but also it's made brilliantly. The sleeves are cut to perfectly and the material its self is so comfy. I bought it thinking it will easily find its way into my "smart" wardrobe but really it belongs in my every day wear (so it's going to get used LOADS), as its the perfect casual vest. This is another after work look, very casual with my
jeans
which I actually prefer rolled into crops.
Still breaking in my
Dr Martens
and the
sleeveless gilet
is perfect for this last week or so where it's hot in the day here in England but I still find it cold once the Sun goes down.
Elle
reminded me that these sandals look very much like the
jelly sandals
everyone owned when we were little and are back in this 90s revival. I did think about buying them when I was still searching for a pair of
black DMs
but I can remember torture my feet went through in the 90s wearing them (plus one drop of water and you're walking on ice) it was a very short think about them- they belong in my childhood.
I can't deny the fact they look good, especially styled so well on bloggers such as
Sara
. I can see the appeal and if
DMs
aren't your thing then you can find them pretty much everywhere (including
Motel Rocks,
River Island
and
Office
), or for something that doesn't look like a medieval torture then these from
Topshop
and these from
River Island
are beautiful.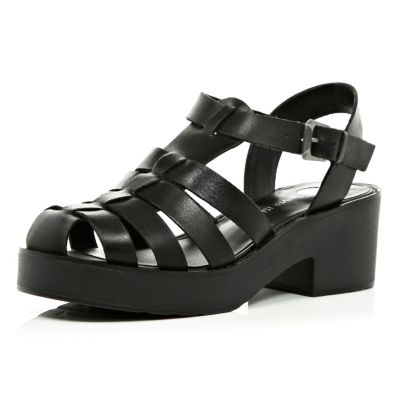 Jodie x